HOME

Contact Us

Canine Good Citizen Classes -Basic Obedience

CGCA Classes & Title

Trick Dog Classes

S.T.A.R. Puppy-Headstart Classes

Other Classes

Eden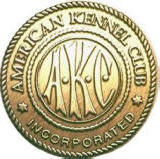 PLEASE READ. Therapy Dogs are volunteer dogs, along with handlers, which are brought into schools, hospitals, convalescent homes, and other therapeutic settings to interact with patients and staff. The dogs are there for the patient to pet, comb, walk or just talk to. The gift to others by dogs are heart-felt.
It may spark the memory of a former pet, soothe a patient's worries or brighten their day from the usual unexciting one. The rewards of volunteering as a Therapy Dog team are not only beneficial to the patient, but also for you and your dog!


Therapy Dogs are NOT service dogs. [Service dogs assist the hearing impaired, physical handicap and sight impaired.]

If you believe your dog is a natural "super hero" and ready for testing, then perhaps now is the time!
If you believe basic obedience training such as: Canine Good Citizen and/or Therapy Dog Prep classes would benefit you and your dog, we help you learn how to handle certain situations that might occur in the field. It will also teach your dog how to stay focused on you and remain calm in highly distracting environments.
An even temperament and proper socialization are key elements for a dog to become a registered Therapy Dog. By going to Therapy Dog preparation training classes, it can help an owner understand what is required of them and their dog in order to become a confident Therapy Dog team.
4-Week Class Instruction, 1 hour to 1 ¼ hours per week
Emphasis on teamwork

Handling skills, social skills & manners

Work on basic obedience skills

Role play with medical equipment and possible field experiences

Interaction techniques & things to expect on a visit

Introduction to medical equipment i.e. walkers, wheelchairs, canes & crutches

Basic test practices

Paperwork assistance to become registered

Handout materials

May include field trip depending on scheduling

no fee for final required test
All Classes Held at:
507 West 47th Street
(West Side of North Chadbourne)
May park in field & meet in side building
San Angelo, Texas
Step #1: $75 per Dog/Owner Team for Next Class
credit/debit cards
No PayPal account Required to process credit/debit cards
Step #2:
Click Here: Registration Form
Request Form
Mail Registration Form (and check/money order) to:
Valerie Tillery
507 West 47th, San Angelo, Texas 76903
(may bring form first day, if needed)
Confirm your Spot in the Class: valerietillery@gmail.com
Registration fees for the classes are non-refundable once classes begin, yet can be transferred to the next block of classes or to another dog in the event situations arise. May repeat classes once paid in full. Testing is free of charge.
SCHEDULE
<![if !vml]>
<![endif]>Therapy Dog Training
Saturdays, 10:00am-11:00am
Trainer: Valerie Tillery
Spring Session 1, 2018
| | | |
| --- | --- | --- |
| 1 | Saturday | March 3, 2018 |
| 2 | Saturday | March 10 |
| 3 | Saturday | March 17 |
| 4 | Saturday | March 24 |
| Handling Test | Thursday | March 29 6:30pm |
<![if !vml]>
<![endif]>Therapy Dog Training
Saturdays, 10:00am-11:00am
Trainer: Valerie Tillery
Spring Session 2, 2018
| | | |
| --- | --- | --- |
| 1 | Saturday | April 7, 2018 |
| 2 | Saturday | April 14 |
| 3 | Saturday | April 21 |
| 4 | Saturday | April 28 |
| Handling Test | Saturday | April 28, 11:00am (after class) |
<![if !vml]>
<![endif]>Therapy Dog Training
Mondays, 6:30pm-7:30pm
Trainer: Valerie Tillery
Summer 1, 2018
| | | |
| --- | --- | --- |
| 1 | Monday | May 7, 2018 |
| 2 | Monday | May 14 |
| 3 | Monday | May 21 |
| 4 | Monday | June 4 |
| Handling Test | Monday | June 4 7:30pm (after class) |
<![if !vml]>
<![endif]>Therapy Dog Training
Saturday, 10:00am-11:00am
Trainer: Valerie Tillery
Fall 1, 2018
| | | |
| --- | --- | --- |
| 1 | Saturday | September 8, 2018 |
| 2 | Saturday | September 15 |
| 3 | Saturday | September 22 |
| | | September 29th: Responsible Dog Ownership Day Event 9:00a-Noon |
| 4 | Saturday | October 6 |
| Handling Test | Saturday | October 6, 11:00am (after class) |
Last class for the Year